Uber Eats Menu 
Building an AR menu to give customers a glimpse of the food before ordering
Challenge
The COVID-19 pandemic flattened businesses throughout the city, and among the hardest hit were its restaurants. Few to no customers were willing to take the risk of eating in a dining room. The five boroughs and surrounding suburban counties lost, in the first days of 2020, an average of
64% of their foot traffic to local restaurants
. 
My Role
Design, Prototype, Early-Stage Usability Test 
Duration
Five weeks, independent project
Tools
Unity, Vuforia, Maya, Visual Studio, Adobe CC, Sketch
01 Research 
Design Opportunity
Research shows consumers increasingly began using digital channels to order, and things like online ordering and curbside pickup became expectations rather than amenities in 2020. 
What if we could elevate the online ordering experience for consumers cooped up at home while supporting local restaurants?
Why Uber Eats - Committed to Helping
Uber Eats
pledged
10 million free rides
and food deliveries for frontline healthcare workers, seniors, and people in need worldwide. They provided free meals to first responders and healthcare workers in coordination with local governments. Since the goal of this project was to promote local restaurants, it seemed like an excellent opportunity to add to Uber Eats' existing initiative.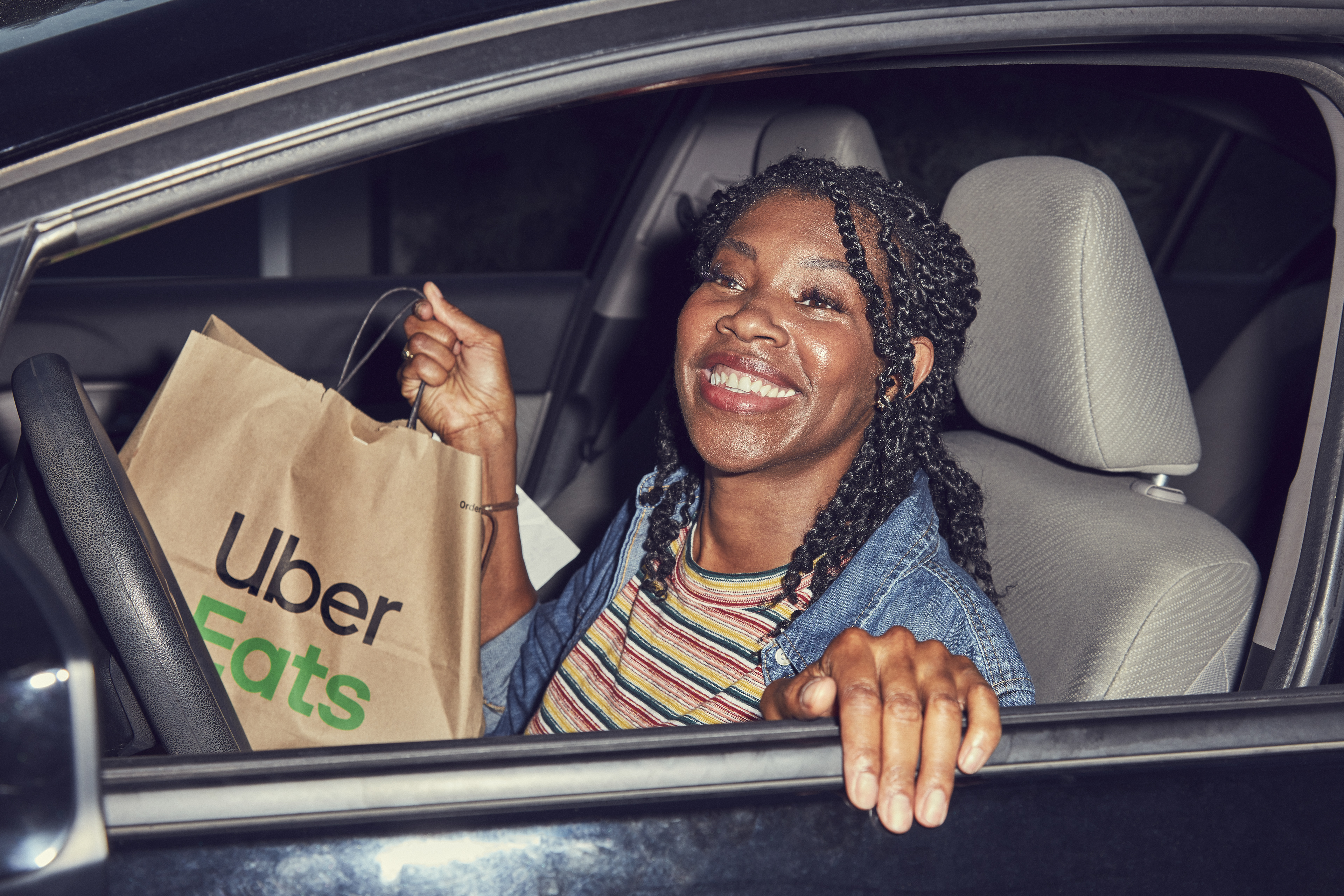 02 The Concept
A new feature in the existing Uber Eats app gives users a glimpse of what the food looks like and interacts with the 3D model through their phone. The AR experience could help viewers gain a sense of the dish in their real-life home environment.
03 Ideation & Prototyping
UI Design
I used Uber Eats' existing branding, such as color and typeface, and created additional UX flows and UI components for the AR menu experience. Key considerations included: homepage promotional banners, AR experience indicator, and the onboarding and launch of the AR menu.​​​​​​​
Prototyping with Unity and Vuforia
I created the augmented experience in Unity and tested the prototype to understand the spatial considerations and feasibility of the concept. From early-stage user testing feedback, I made iterations to smooth the launch of the experience. 
Add textures to the dessert model
UI button to trigger animation
Reflections
Upon wrapping up this project, there were still many areas I wanted to polish on the technical execution. However, it was a great learning experience to understand augmented reality technology's
constraints and limitations, such as the environment, GPS tracking, budgeting, accessibility
, etc. Many factors can affect the final performance of an augmented reality-based project, which raised my curiosity to have a series of conversations with experts on why people use augmented reality in the first place. 
We concluded that this project exemplified emerging technologies' role in simplifying and supporting the tasks involved in daily life. Augmented Reality technology affords a vast range of potential applications, and it is hardly unique in that regard. This project inspired me to understand the burdens and limitations of emerging technologies and their potential.