No one likes their insurance company. Competition mostly instills insurance with fear, confusion and negative images. 


Consumers are willing to think about changing insurance during big life milestones. 


Sonnet wants to target millennial during these life moments of change, help them to hold onto the positive feelings. Sonnet wants you to keep your positivity, think big and pursuit your dreams because Sonnet has your back.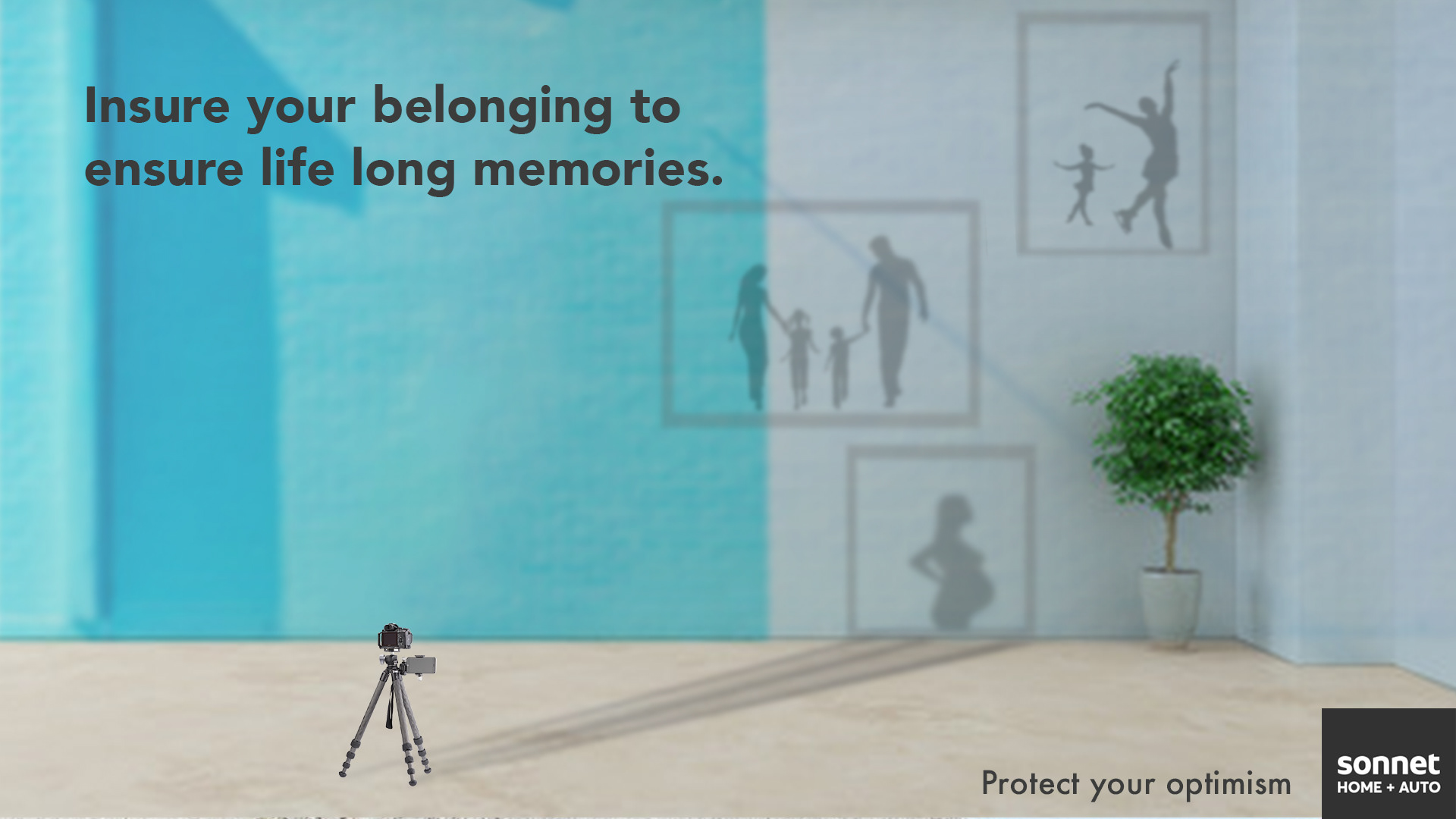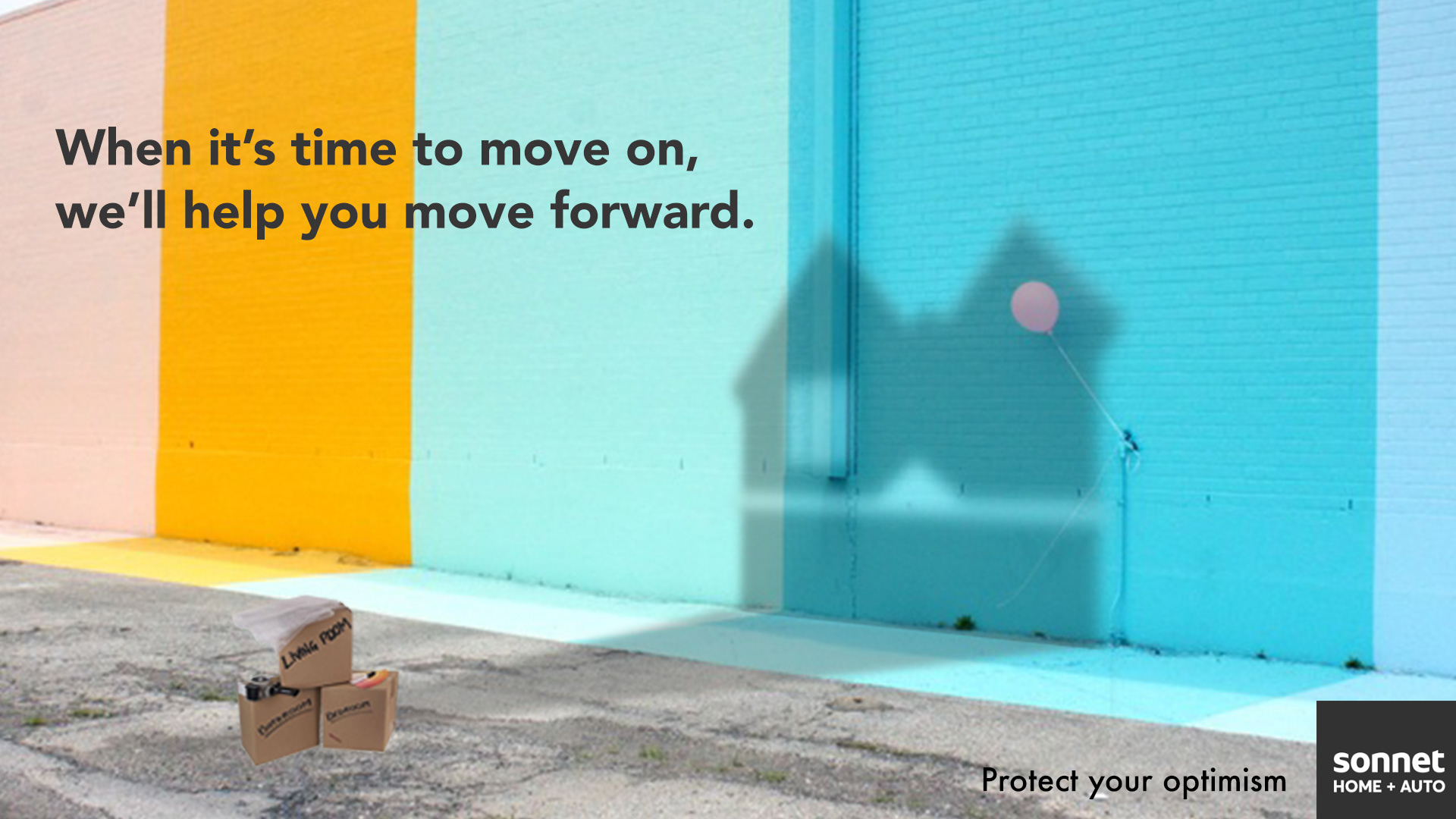 The three print ads each targets three of the insurance services provided by Sonnet: home, auto and tenant. The shadows projected on the wall foreshadow customer's optimism about future after they purchase the insurance. The milestones reflected in the print campaign mirrors milestones of the target audience, millennial.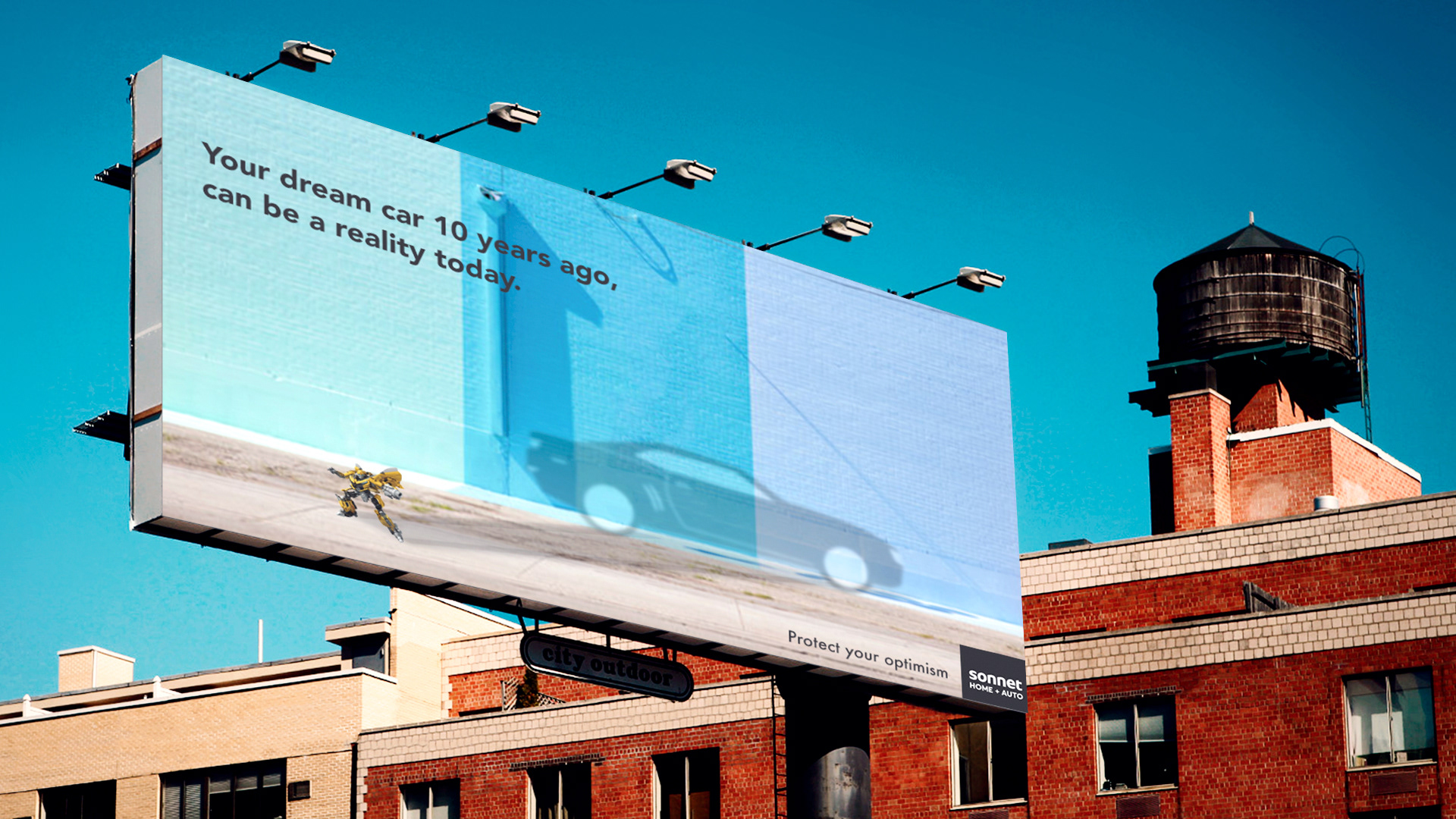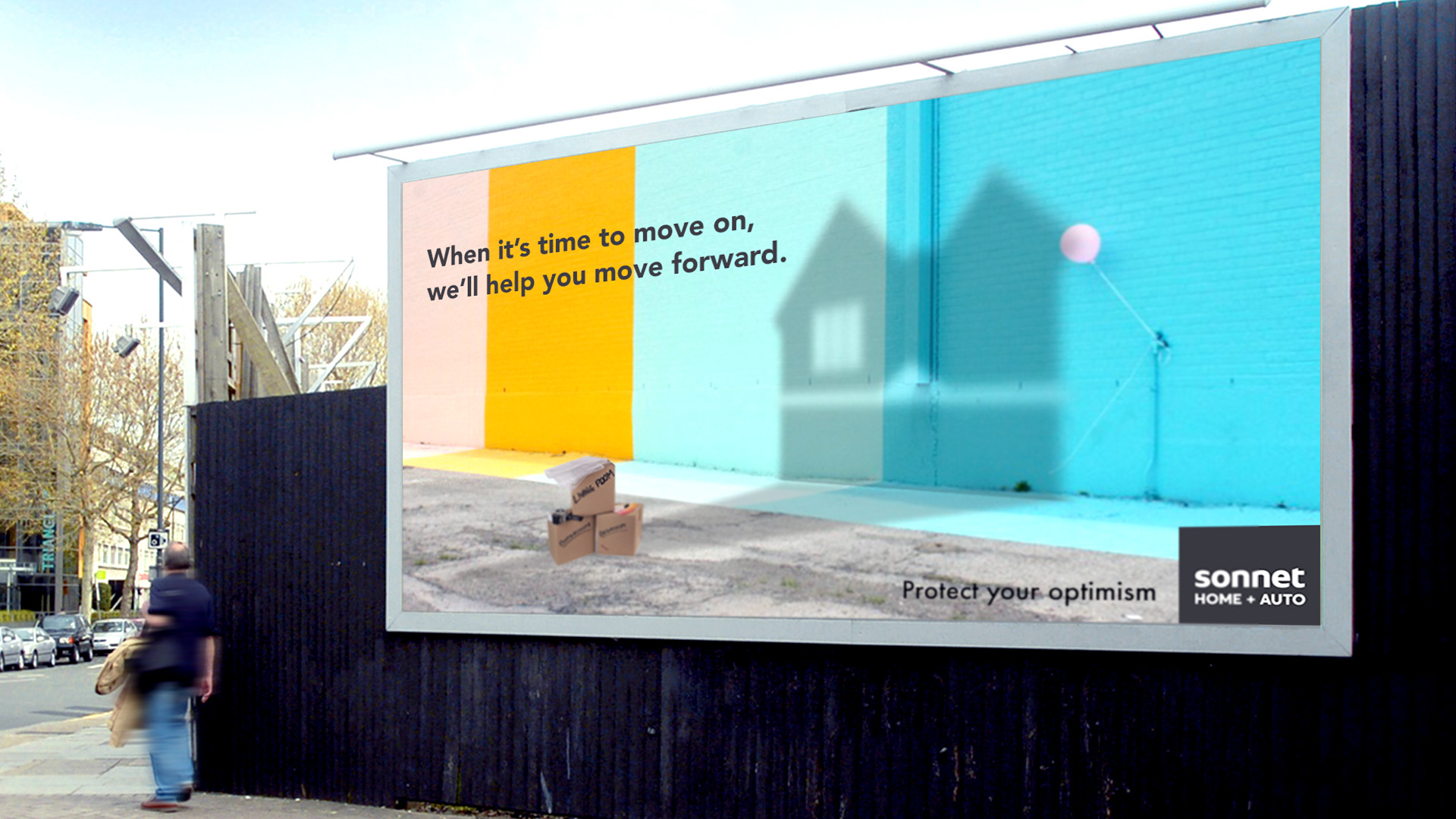 The placement of the billboard is places where millennial are likely to traverse during milestone.
I worked on this project with Carlos Taylor and Sandra Jeon 
My role: concept, art direction