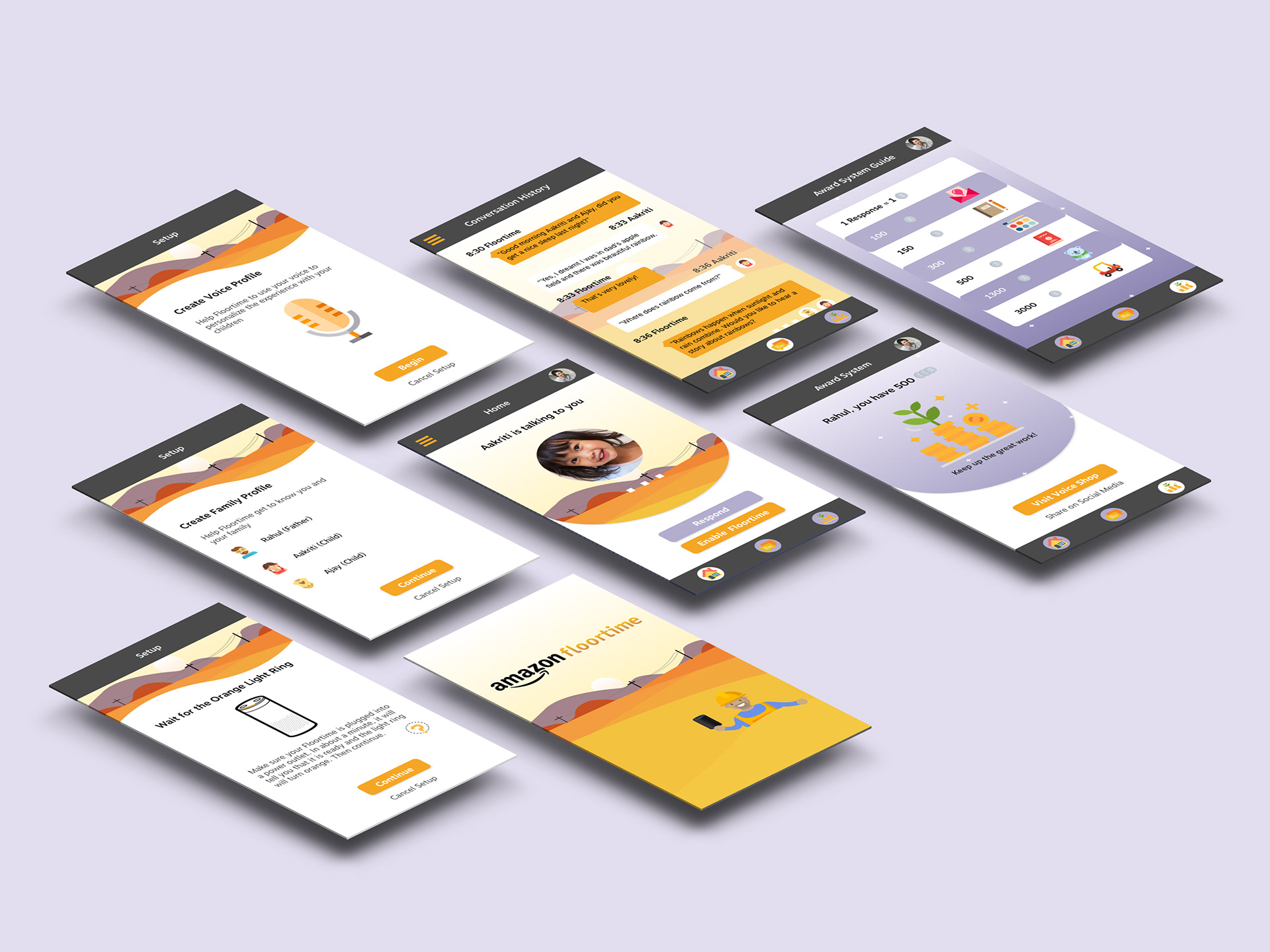 Today approximately 232 million migrants leave their families behind to take up employment in foreign countries. Millions of children of migrants are currently growing up in the absence of their parent. 
These children are more likely to suffer emotional distress or even behavioral problems.
DESIGN-BASED SOLUTION "FLOOR TIME"
Named after a relationship-based mental health intervention aimed at children and young adults.
Floor time would be an AI voice system in the Amazon Echo family, using speech recognition and natural language processing to imitate the voices of distant parent under semi-controlled conditions. When young children are unable to reach their parent, they might at least be able to hear their voice—playing games, reading stories, and asking simple questions.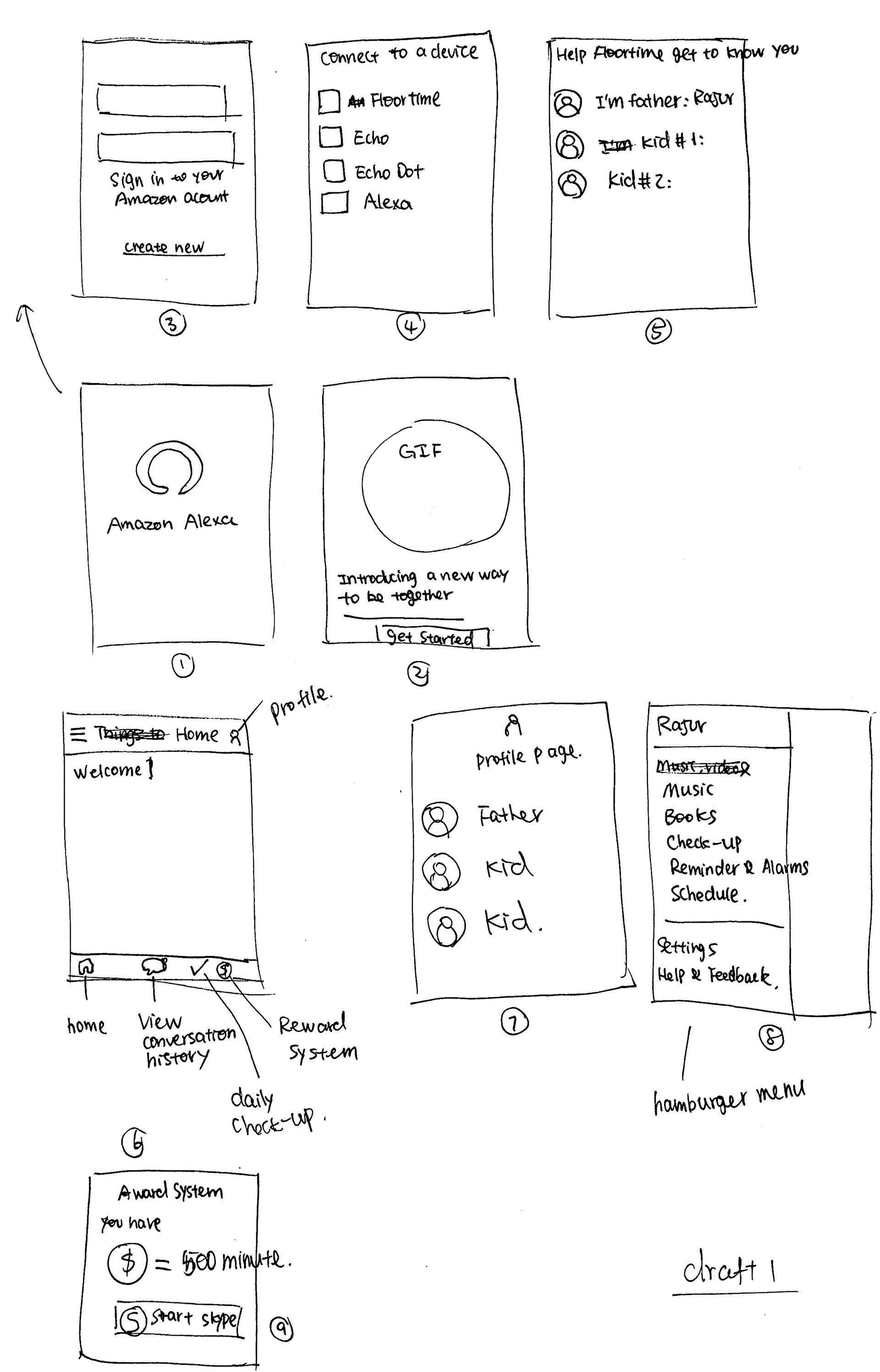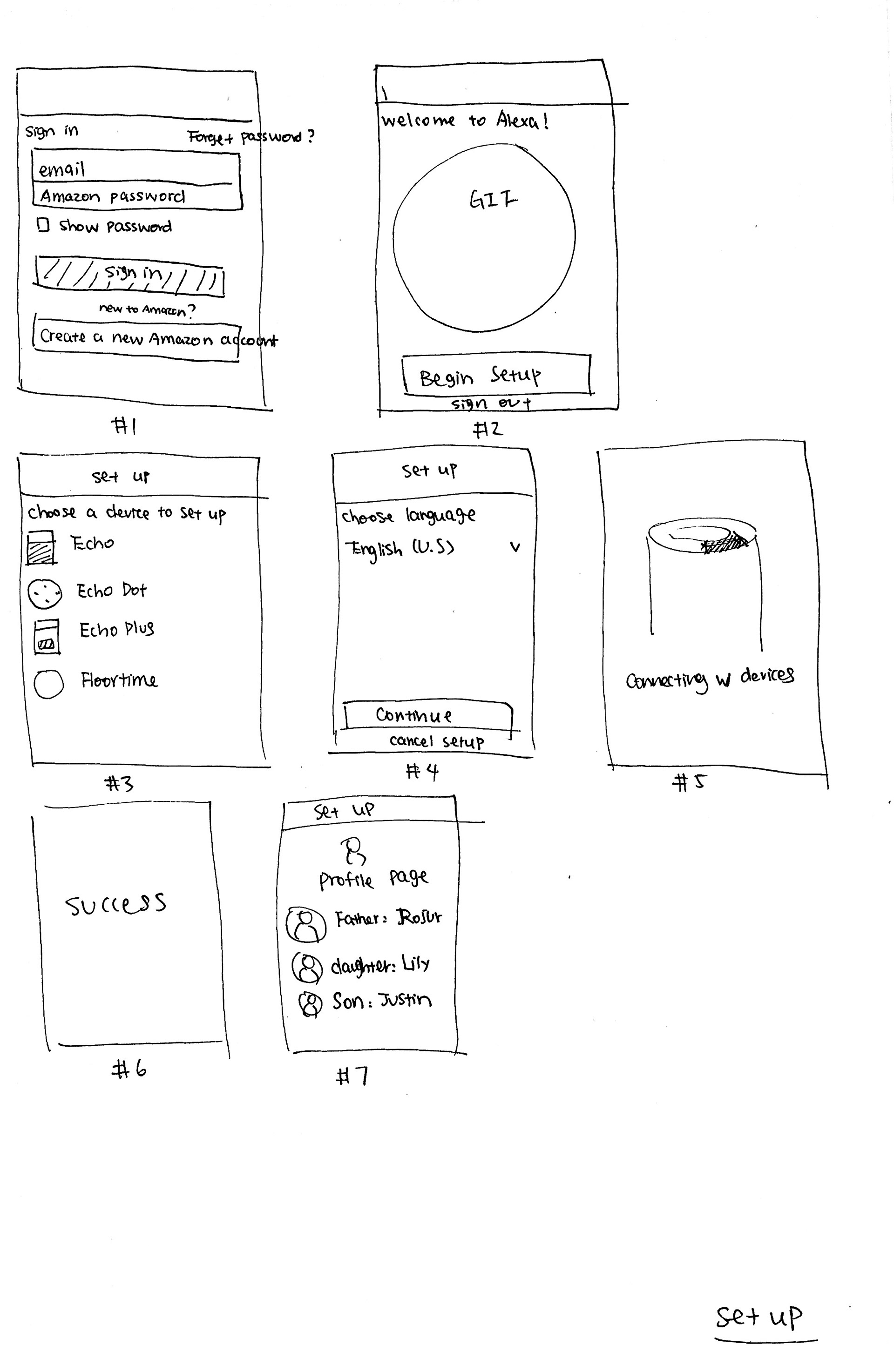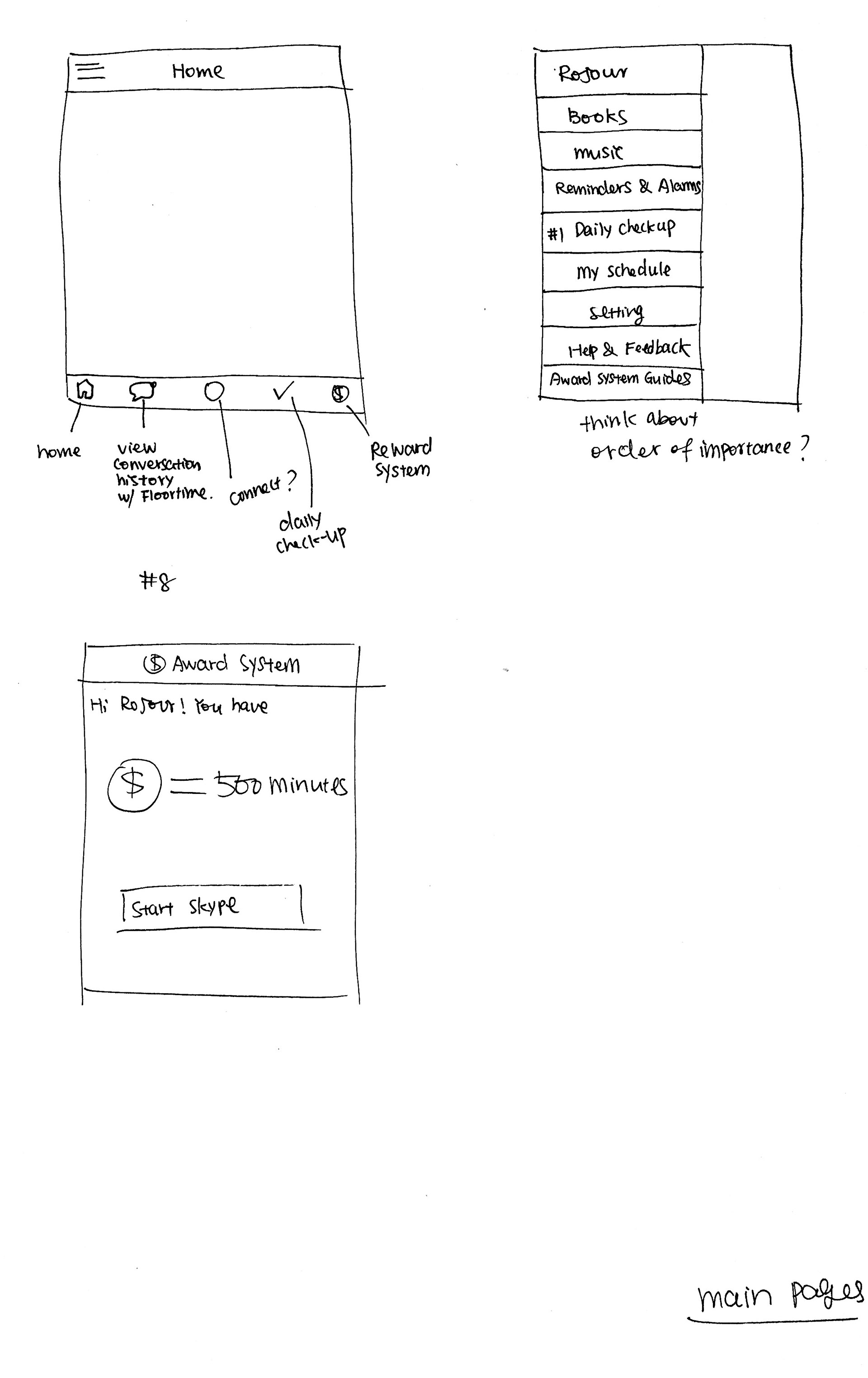 A complementary app was built to support the voice device, creating a friendlier experience for parents. I decided to build the app based on the current Amazon Alexa app. My design process started by reviewing and reading the feedbacks from existing Amazon Alexa app customers. This exploration triggered a series of sketches that helped to make a smoother user experience.